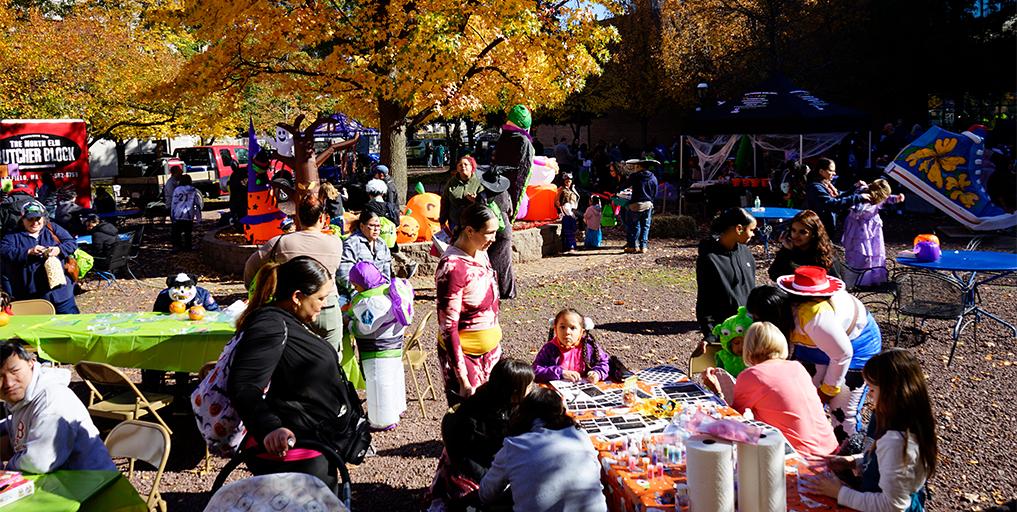 UWPV Hosts Annual Boo Bash Event
October 31, 2022
Springfield, MA – United Way of Pioneer Valley is hosting its annual Boo Bash on Sunday, October 30th. When the pandemic restricted trick-or-treating, the United Way of Pioneer Valley stepped in with an organized event called the 'Boo-Bash' which successfully continues to this day.
This year it will be held in Tower Square Park from 11:00 a.m to 3:00 p.m. Children and their families will enjoy music with a local DJ, pumpkin decorating, glitter tattoos, face painting, local food trucks, live animals from The Zoo at Forest Park, a magician, community tabling, and more. And for several hours on Sunday, families did just that as they drove down to the parking lot of the United Way's downtown headquarters.
Dress up in your best costumes and join in the fun. Mayor Sarno of Springfield will also be in attendance. 
"Just letting families know what's out there to take advantage of, that they can volunteer with. We have job corps, law enforcement, and just a whole lot of community groups," explained Alice Buckner of the United Way of Pioneer Valley.
News Coverage:
News 22 WWLP: https://www.wwlp.com/news/local-news/hampden-county/united-way-of-pioneer-valley-boo-bash-in-springfield/
Western Mass News: https://www.westernmassnews.com/video/2022/10/30/united-way-pioneer-valley-hosts-annual-boo-bash/
Categories: News